Operating Hours
The Center for the Educational Opportunity Program (EOP)  hours of operation are Monday through Thursday from 9:00 a.m. - 6:00 p.m. and Friday from 9:00 a.m. – 3:00 p.m. Peer Advisors are available for drop-in advising during all open hours. Virtual and Career Staff advising appointments are available by appointment only. Please call or email to schedule an appointment.
The EOP Lending Library will open at 7:30 AM on September 27-29, 2023. Students can view a list of available books, lab coats/goggles, i-clickers, and calculators online.  
Email: eop@ucdavis.edu
Phone: 530-752-9366
For the 2023-2024 academic year, our office will be closed on the following university recognized holidays:
November 10: Veterans Day holiday
November 23- 24:  Thanksgiving holiday
December 25-26, 29:  Winter holiday
January 1: Winter holiday
January 15: Dr. Martin Luther King, Jr. holiday
February 19: Presidents Day holiday
March 29: Cesar Chavez holiday
May 27:  Memorial Day holiday
June 19:  Juneteenth holiday
Our Graphic Element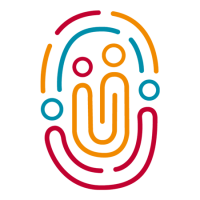 This graphic element represents the Educational Opportunity Program's commitment to equity, community and growth for our community of first-generation and low-income students. We acknowledge and honor the legacy of the four student communities; African American, Filipinx, Chicanx/Latinx, and Native American, who advocated for more support for underrepresented students at UC Davis, which birthed EOP. This image symbolizes the imprint of our community's collective effort, past and present, to uphold the mission of EOP for current and future generations of students, who will be the first of many to attend UC Davis.